In The Press
Are you one of one hundred million American adults suffering from periodontal disease and afraid to seek treatment?
Dr. Alice P. Moran is one of only a few board-certified periodontist in Orange County who has the Periolase®, the only FDA approved alternative to traditional gum surgery. There is no cutting and no sutures! You don't have to be afraid anymore.
Dr. Moran also offers all traditional periodontal therapies such as: dental implant surgery, gum grafting, correction of gummy smiles, pre and post orthodontic procedures, sinus lifts and bone grafting.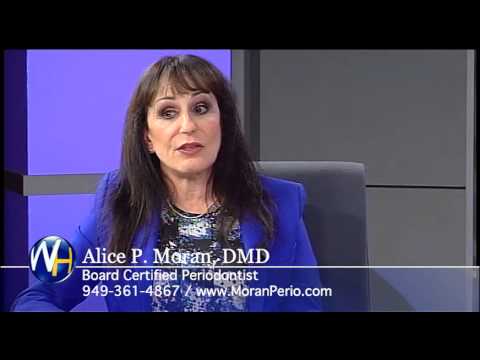 Click here to view our promotional video on Periolase, as seen on the Wellness Hour.

Click here for part 2 of the Wellness Hour.